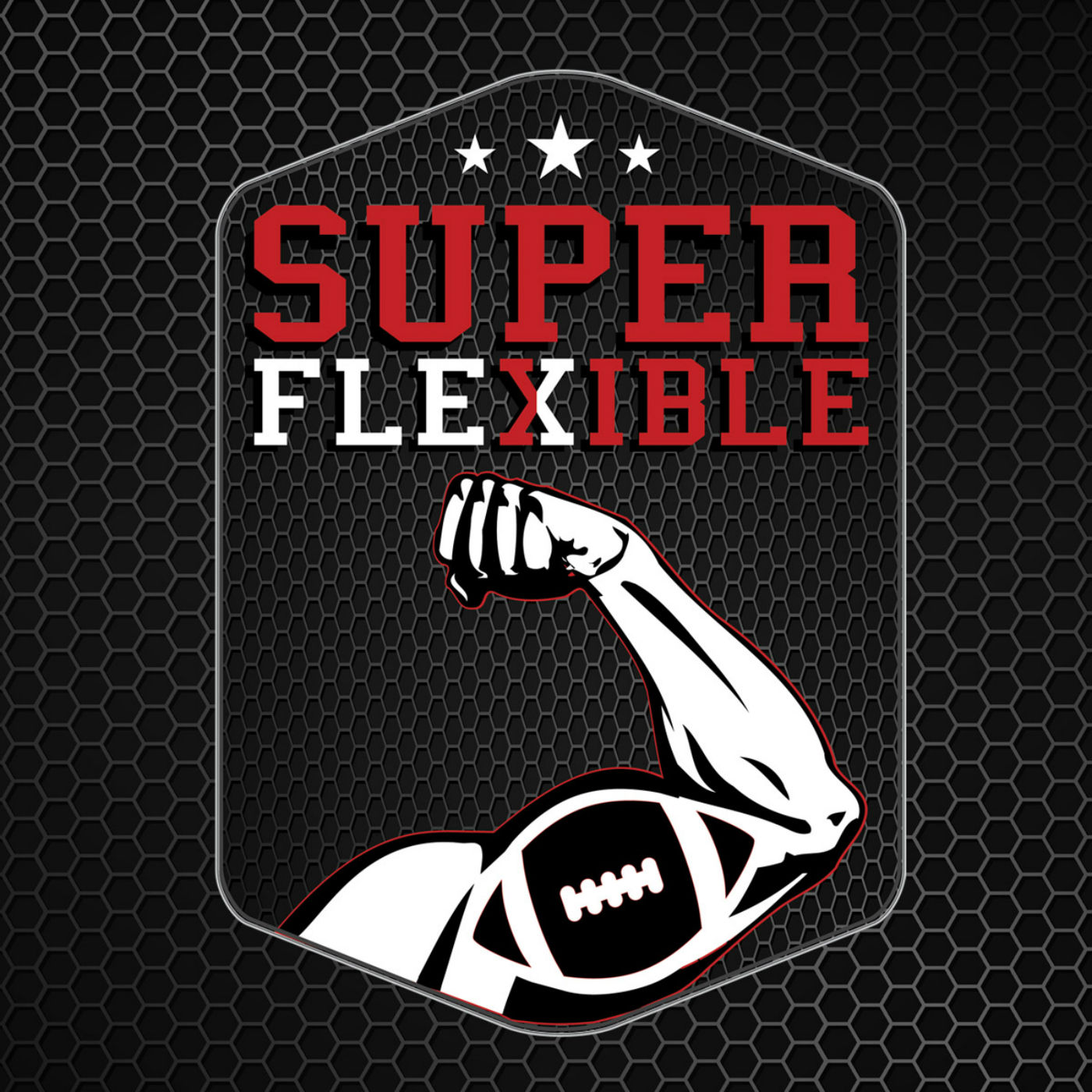 From Dynasty Football Network Steve, Swags and 2drink join forces once again on the Super Flexible Podcast.for some news, notes and Super Flex trades. Maybe a new game or two.
News
Leonard Fournette (hamstring) has called himself a "game-time decision" for Sunday's matchup with the Patriots.
Ben Roethlisberger (elbow) remained sidelined on Thursday.
"We'll see how I feel tomorrow," Roethlisberger said. If Roethlisberger has an injury, he likes to keep the uncertainty high for as long as possible.
Devonta Freeman (knee) did not practice Thursday.
It is the second missed session in a row after he sat out Wednesday.
Panthers coach Ron Rivera would still like Christian McCaffrey to rush 15-20 times per game while catching "6-10 passes."
McCaffrey touched the ball "just" 16 times in Week 1.
Raiders OC Greg Olson said the team plans to move Amari Cooper around the formation "a lot."
Olson said the same is true of Jared Cook. "Critical to our success," Olson emphasized. Olson and coach Jon Gruden lived up to that pledge on Monday, running Cooper out of the slot on 45.2 percent of his routes.
Cooper's value taking a hit long term?
Rex Burkhead (concussion) was seen practicing on Thursday.
Beat writer Jim McBride of the Boston Globe called his participation "limited at best," though we'll wait to see how the Patriots list him
49ers.com's Joe Fann believes Dante Pettis "would have a huge role" if Marquise Goodwin (quad) sits out Week 2 against the Lions.
Pettis dynasty value. Big week 1, should we expect more or his he just a replacement for Goodwin?
GtBets promo
We all know people that play Superflex are next level Fantasy players. That's why you are here. We keep evolving and wanting to get better. Take those talents to
GTBETS.eu . If you want to help out this podcast then use the promo code SUPERFLEX and GTBETS will match your first deposit up to $500 cash. Second time u deposit GTBETS.eu will Match 50%. Every Sport imaginable is here plus they even have Casino and horse racing that pay out weekly and monthly bonuses. New Feature in this 8th year is the Favorite team bonus of ½ point for two of your favorite teams during the entire season. (NFL,nba, NCCA football and basketball)
2drink double shot of the week
First shot
Chargers 7.5 Favorite on the road at Buffalo with Josh Allen Starting. Favorite team bonus brings that to 7 points (not that u even need it here) take the Chargers on the road in Buffalo even in the 1:00 game with the west coast team traveling to the the North East.
Second shot
Dallas a 3 point Favorite at home against the Giants, if ur favorite team is The Giants then that line moves 2.5 but I'll take the Giants to win a Straight up on the road.
Go make some money this weekend at GTBets.eu and use promo code SUPERFLEX !
Week 2 tough Calls:
Matthew Stafford or Luck, Goff, Tyrod
Jamaal Williams: Royce Freeman, Burkhead, Chris Thompson, Lynch
Amari Cooper: Kupp,Josh Gordon, Robby Anderson, Crabtree
Scouting Academy Promo
SUPERFLEX Performance of the WEEK
Pick a QB that had your superflex performance of the week:
Or QB stream/weekly rank of a few QBs from waivers with "your" current teams starter
FlexStreamable ? :-) Owned in less than 35% of Yahoo leagues
Blake Bortles vs Pats
Tyrod Taylor at NO
Andy Dalton vs BAL
Eli Manning at DAL
Trubisky vs SEA
Fitzmagic vs PHI
Darnold vs MIA
#Superflex
TRADES
@SuperfFlexerFF
Superflex dynasty
Matt Stafford
Or
Sam Darnold
@NakWare
12 team ppr redraft Superflex
Patrick Mahomes and Saquon Barkley
Or
Todd Gurley and Derek Carr
@WholsDaveT
12 team ppr Superflex dynasty
Nick Chubb
Or
James Conner
@hippidigsKC
Start/Sit Is this crazy?
Mahomes @ Steelers
Aaron Rodgers home to Vikings
Happy Superflexing everyone, don't pull a hammy and good luck in week 2
Thanks for Listening, Please Download, Subscribe, and 5 Star Review
Follow us on Twitter
@SuperFlexTrades
@SuperFlexPod
@TheRealHalupka
@FL2drinkminimum
@DFF_Swag