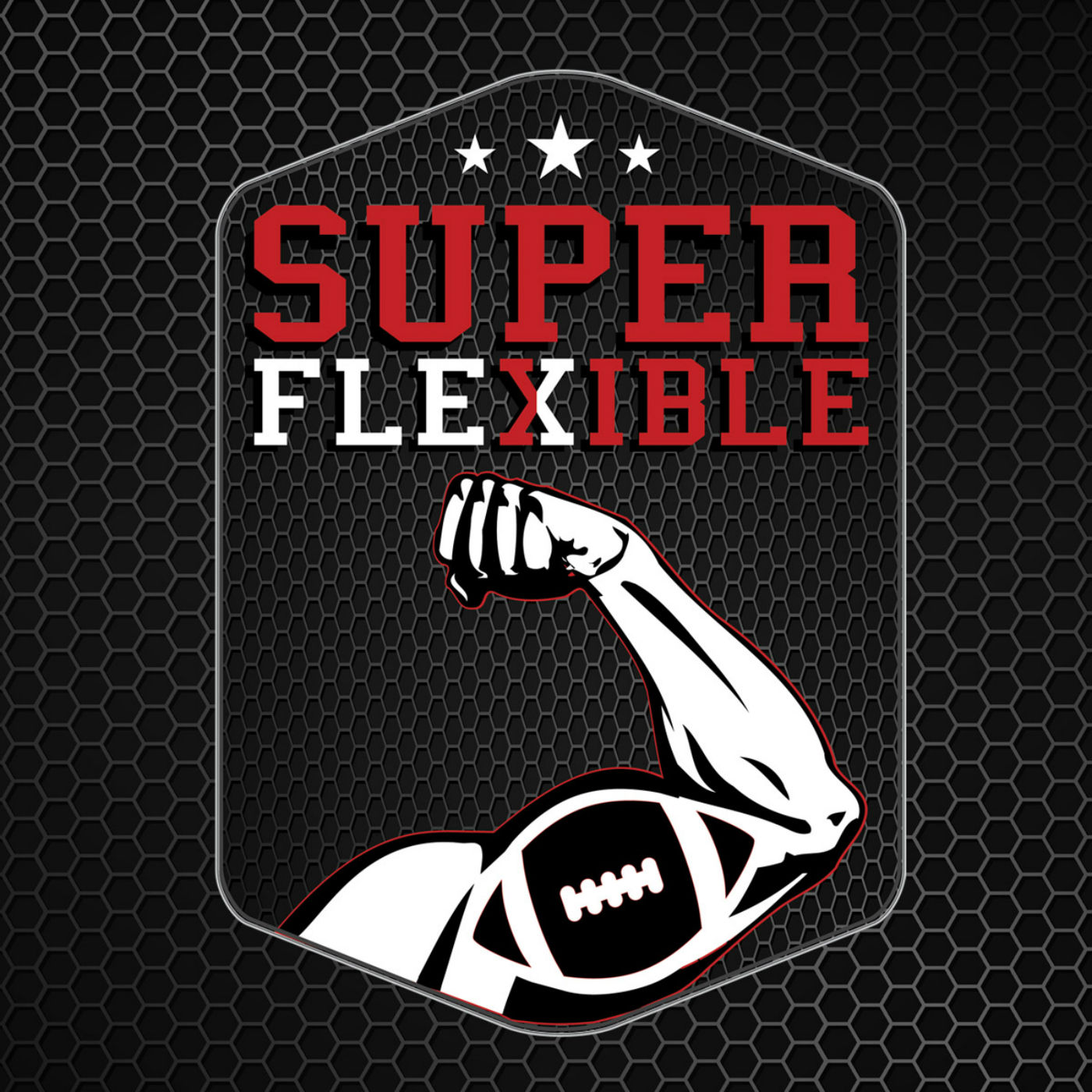 Super Flexible Crew welcomes Sam Lane @FFStompy Writer for @F3pod, @IDPGuys, and @FF_Authority. Head Data Analyst and Writer for @sports_saber SportsSabermetric.net and he came bearing gifts for all the Super Flexible listeners. Sam breaks down some of the many reasons to use Sports Saber Metric and how it helps you optimize your decisions. 
Sam is a great listen and follow
News
Amari Cooper traded to the Dallas Cowboys for a 2019 1st round draft pick
Amari's outlook
Coach Jon Gruden said Doug Martin is "ready to go" as the Raiders' "feature back" with Marshawn Lynch (groin) on injured reserve.
Bilal Powell (neck, IR) will undergo season-ending surgery.
Coach Todd Bowles said Powell's career is in jeopardy
Any interest in Elijah McGuire?
Dolphins placed WR Albert Wilson (hip) on injured reserve.
This was fully expected
Broncos waived QB Chad Kelly.
Now ex-teammate Von Miller had a Halloween party Monday night. Kelly apparently got too intoxicated, had physical altercations with a guest and then security.
ESPN Vikings reporter Courtney Cronin reports multiple league sources have indicated Dalvin Cook (hamstring) will be out through the Week 10 bye
Jets signed WR Rishard Matthews.
This comes just a week after Matthews said he was unlikely to sign with a team this season.
Sam Discuses his weekly process
SAM Promo
Thursday Night Football Preview:
(4-3) Miami Dolphins at (4-3) Houston Texans -7.5
"Must" start players:
Dolphins
Texans
 GtBets
2drink's double shots of the week
Risky business going against two team coming off their bye :-)
First shot
Browns +8.5 at Steelers
Second shot
Colts -3 at Raiders
 GTBets
promo code SUPERFLEX
MID SEASON AWARDS
SuperFlex MVP
Top Non-Saquon Rookie
Biggest Disappointment in 2018
2nd half Riser (1 player that will have a massive impact in the 2nd half)
2drink will lead this section to try and explain better.
Duds Over Studs
Start a lower % owned QB verse a higher % owner QB.
Get more "points" by being bolder and picking higher disparity in number from your "Dud" QB compared to your "Stud" QB. We can have similar players as long as both aren't. All 4 of us play against each other. Picks will be polled with podcast release.
2drink:
Picks 39% Joe Flacco over 99% Cam Newton in the head to head
Does not have to be head to head matchups
Y'all can keep your picks private if u want as long as you have the percentages
Steve- Baker 43% Deshaun 96%
Stompy - Brock osweilier and Deshaun 96%
Cheater- Derek Anderson 1% Cam Newton 99%
Swag- Winston74% Brady 100%
Cheater - Blake28% Russell 96-%
#Superflex
TRADES
@robertmax403
 ROS standard scoring
CMC
Or
Chubb and John Brown
@DanManSully
Dynasty 12 team ppr SF
Barkley
Or
Mahomes
@rosterbatorium
Dynasty
Wentz 2019 1st
Or
Mahomes
That's all the #Superflex Trades this week. Remember to tag @superflexpod and @superflextrades to reach a larger audience and could be discussed on next weeks podcast!
Many thanks to Sam Lane for coming on this week! Good luck week 8! Starting Next week doing some mid season re rankings by posItions! Where were right and where was Steve and Swags wrong! Hahahahah later!
Triple shot outro
MNF New England Patriots -14 at Bills
sportsabermetrics.net
Thanks for listening, please download, subscribe, and 5 star review
Tell a friend
Follow us on Twitter
@SuperFlexPod
@SuperflexTrades
@FFStompy
@TheRealHalupka
@FL2drinkminimum
@DFF_Swag